Previous Page
Gem Theatre
111 West First Street, Kannapolis, NC 28081
Movieline: 1-(704)-932-5111
Website: http://gem-theatre.com/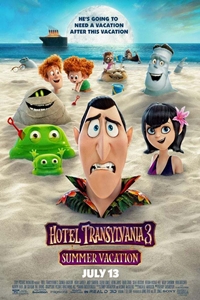 Hotel Transylvania 3: Summer Vacation (PG)
Cast: Adam Sandler, Selena Gomez
Runtime: 1 hr. 37 mins.

In Sony Pictures Animation's Hotel Transylvania 3, Mavis surprises Dracula with a family voyage on a luxury monster cruise ship so he can take a summer vacation from providing everyone else's vacation at the hotel, and the rest of Drac's Pack cannot resist tagging along. The monsters are all having a great time, indulging in all of the shipboard fun the cruise has to offer, from monster volleyball to colossus sized buffets and exotic excursions, but then the unexpected happens as Drac falls for the intriguing-yet-dangerous captain of the ship. Balancing family, friends, and a budding romance might just be too much, even for the most powerful vampire.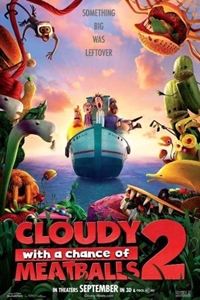 Cloudy With a Chance of Meatballs 2 (PG)
Cast: Bill Hader, Anna Faris
Runtime: 1 hr. 35 mins.

Inventor Flint Lockwood thought he saved the world when he destroyed his most infamous invention -- a machine that turned water into food causing cheeseburger rain and spaghetti tornadoes. But Flint soon learns that his invention survived and is now creating food-animals - "foodimals!" Flint and his friends embark on a dangerously delicious mission to battle hungry tacodiles, shrimpanzees, hippotatomuses, cheespiders and other foodimals to save the world - again!