Previous Page
Regal Manor Twin
609 Providence Road, Charlotte, NC 28207
Movieline: 1-(844)-462-7342
Website: http://www.regalcinemas.com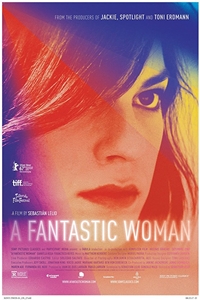 A Fantastic Woman (Una mujer fantastica) (R)
Cast: Francisco Reyes, Daniela Vega
Runtime: 1 hr. 44 mins.

A FANTASTIC WOMAN is the story of Marina, a waitress and singer, and Orlando, an older man, who are in love and planning for the future. After Orlando suddenly falls ill and dies, Marina is forced to confront his family and society, and to fight again to show them who she is: complex, strong, forthright, fantastic.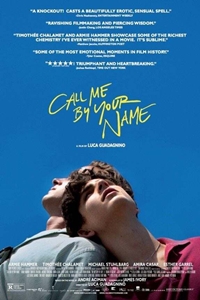 Call Me by Your Name (R)
Cast: Armie Hammer, Timothée Chalamet
Runtime: 2 hr. 10 mins.

CALL ME BY YOUR NAME, the new film by Luca Guadagnino, is a sensual and transcendent tale of first love, based on the acclaimed novel by André Aciman. It's the summer of 1983 in the north of Italy, and Elio Perlman (Timothée Chalamet), a precocious 17- year-old American-Italian boy, spends his days in his family's 17th century villa transcribing and playing classical music, reading, and flirting with his friend Marzia (Esther Garrel). Elio enjoys a close relationship with his father (Michael Stuhlbarg), an eminent professor specializing in Greco-Roman culture, and his mother Annella (Amira Casar), a translator, who favor him with the fruits of high culture in a setting that overflows wit h natural delights. While Elio's sophistication and intellectual gifts suggest he is already a fully-fledged adult, there is much that yet remains innocent and unformed about him, particularly about matters of the heart. One day, Oliver (Armie Hammer), a charming American scholar working on his doctorate, arrives as the annual summer intern tasked with helping Elio's father. Amid the sun-drenched splendor of the setting, Elio and Oliver discover the heady beauty of awakening desire over the course of a summer that will alter their lives forever.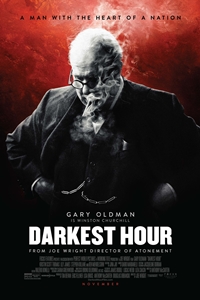 Darkest Hour (PG-13)
Cast: Gary Oldman, Kristin Scott Thomas
Runtime: 2 hr. 5 mins.

During the early days of World War II, with the fall of France imminent, Britain faces its darkest hour as the threat of invasion looms. As the seemingly unstoppable Nazi forces advance, and with the Allied army cornered on the beaches of Dunkirk, the fate of Western Europe hangs on the leadership of the newly-appointed British Prime Minister Winston Churchill (Academy Award nominee Gary Oldman). While maneuvering his political rivals, he must confront the ultimate choice: negotiate with Hitler and save the British people at a terrible cost or rally the nation and fight on against incredible odds.