Previous Page
Regal Manor Twin
609 Providence Road, Charlotte, NC 28207
Movieline: 1-(844)-462-7342
Website: http://www.regalcinemas.com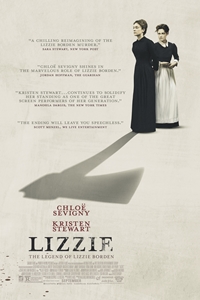 Lizzie (R)
Cast: Kristen Stewart, ChloŽ Sevigny
Runtime: 1 hr. 45 mins.

LIZZIE is a psychological thriller that reveals many layers of the strange and fragile Lizzie Borden, who stood accused of the infamous 1892 axe murder of her family in Fall River, Massachusetts. An unmarried woman of 32 and a social outcast, Lizzie (ChloŽ Sevigny) lives a claustrophobic life under her father's cold and domineering control. When Bridget Sullivan (Kristen Stewart), a young maid, comes to work for the family, Lizzie finds a sympathetic, kindred spirit, and a secret intimacy soon blossoms into a wicked plan.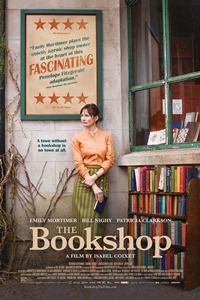 The Bookshop (PG)
Cast: Emily Mortimer, Bill Nighy
Runtime: 1 hr. 53 mins.

England, 1959. Free-spirited widow Florence Green risks everything to open a bookshop in a conservative East Anglian coastal town. While bringing about a surprising cultural awakening through works by Ray Bradbury and Nabokov, she earns the polite but ruthless opposition of a local grand dame and the support and affection of a reclusive book loving widower. As Florence's obstacles amass and bear suspicious signs of a local power struggle, she is forced to ask: is there a place for a bookshop in a town that may not want one? Based on Penelope Fitzgerald's acclaimed novel and directed by Isabel Coixet, The Bookshop is an elegant yet incisive rendering of personal resolve, tested in the battle for the soul of a community.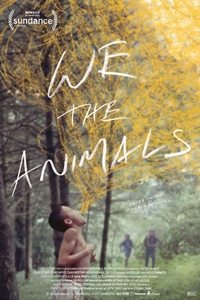 We the Animals (R)
Cast: Raķl Castillo, Sheila Vand
Runtime: 1 hr. 30 mins.

Us three, us brothers, us kings. Manny, Joel and Jonah tear their way through childhood and push against the volatile love of their parents. As Manny and Joel grow into versions of their father and Ma dreams of escape, Jonah, the youngest, embraces an imagined world all his own.