Previous Page
The Charlotte Observer IMAX Dome Theatre at Discov
301 North Tryon Street, Charlotte, NC 28202
Movieline: 1-(800)-935-0553
Website: http://www.discoveryplace.org/imax/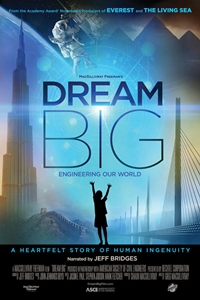 Dream Big: Engineering Our World: An IMAX Experience ()
Cast: Jeff Bridges
Runtime: 42 mins.

Narrated by Academy Award ® winner Jeff Bridges, Dream Big: Engineering Our World is a first film of its kind for IMAX ® and giant screen theatres that will transform how we think about engineering. From the Great Wall of China and the world's tallest buildings to underwater robots, solar cars and smart, sustainable cities, Dream Big celebrates the human ingenuity behind engineering marvels big and small, and shows how engineers push the limits of innovation in unexpected and amazing ways. With its inspiring stories of human grit and aspiration, and extraordinary visuals for the world's argest screens, Dream Big reveals the compassion and creativity that drive engineers to create better lives for people and a more sustainable future for us all.
10:00 AM
,
11:00 AM
,
12:00 PM
,
1:00 PM
,
2:00 PM
,
3:00 PM
,
4:00 PM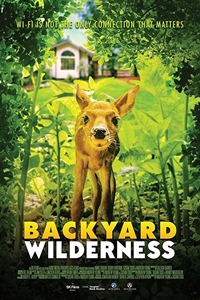 Backyard Wilderness: The IMAX 2D Experience ()
Cast: Bobby Axelrod, Susan Todd
Runtime: 42 mins.

Backyard Wilderness will surprise and entertain viewers with the unexpected wonders of nature that are right under our noses - in our own backyards. Spanning a seasonal year around a suburban home, the film displays a stunning array of unique wildlife images and behavior - all captured by cameras mounted inside dens and nests, and moving along the forest floor and pond bottom, to reveal its inhabitants in rare and breathtaking intimacy.
Presented in IMAX
10:00 AM
,
11:00 AM
,
1:00 PM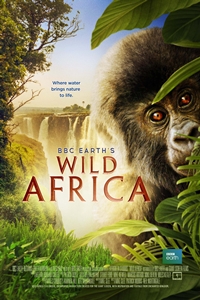 Wild Africa (NR)
Cast: Helena Bonham Carter
Runtime: 43 mins.

This film takes audiences on a spectacular journey across, over, and through the magical realms of the wildest continent on earth. Water, the interconnecting force of this enchanted kingdom, serves as a guide, shaping wild Africa and conjuring up life wherever it journeys...travelling above the plains on seasonal winds, cascading along raging rivers or sheltering coral cities. Audiences will be plunged into fantastic places and meet amazing creatures, discovering the fascinating secrets of this incredible world. It's an adventure where you will truly believe the real world is more extraordinary and awe-inspiring than any fiction.
12:00 PM
,
2:00 PM
,
3:00 PM