Previous Page
Cinemark Tinseltown USA - Salisbury
Innes Street Market, Salisbury, NC 28146
Movieline: 1-(800)-FAN-DANG
Website: http://www.cinemark.com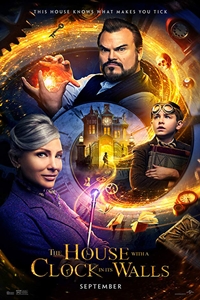 The House With A Clock In Its Walls (PG)
Cast: Jack Black, Cate Blanchett
Runtime: 1 hr. 40 mins.

In the tradition of Amblin classics where fantastical events occur in the most unexpected places, Jack Black and two-time Academy Award® winner Cate Blanchett star in THE HOUSE WITH A CLOCK IN ITS WALLS, from Amblin Entertainment. The magical adventure tells the spine-tingling tale of 10-year-old Lewis (Owen Vaccaro) who goes to live with his uncle in a creaky old house with a mysterious tick-tocking heart. But his new town's sleepy façade jolts to life with a secret world of warlocks and witches when Lewis accidentally awakens the dead.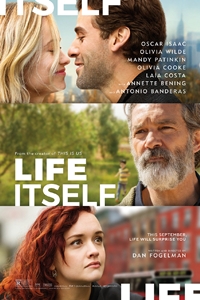 Life Itself (R)
Cast: Oscar Isaac, Olivia Wilde
Runtime: 1 hr. 57 mins.

As a young New York couple goes from college romance to marriage and the birth of their first child, the unexpected twists of their journey create reverberations that echo over continents and through lifetimes in Life Itself. Director and writer Dan Fogelman ("This Is Us") examines the perils and rewards of everyday life in a multigenerational saga featuring an international ensemble including Oscar Isaac, Olivia Wilde, Antonio Banderas, Annette Bening, Olivia Cooke, Sergio Peris- Mencheta, Laia Costa, Alex Monner and Mandy Patinkin. Set in New York City and Carmona, Spain, Life Itself celebrates the human condition and all of its complications with humor, poignancy and love.