Previous Page
State Cinema
117 North College Street, Newton, NC 28658
Movieline: 1-(828)-464-2171
Website: http://statecinemanewton.com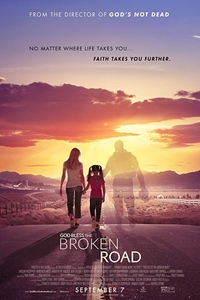 God Bless the Broken Road (PG)
Cast: Lindsay Pulsipher, Jordin Sparks
Runtime: 1 hr. 51 mins.

Amber's dream of an ideal life with her perfect family shatters when she loses her husband to the war in Afghanistan. Two years later, she finds herself in a struggle to save her home while providing for her nine-year-old daughter, Bree. When up-and-coming racecar driver, Cody Jackson, rolls into town, Amber and Bree become wrapped up in his pedal to the metal way of life. Amber struggles with Cody's attention and withdraws to protect herself and Bree from the dangers of becoming too close to someone who lives life on the edge every day. With her faith hanging in the balance, Amber is forced to decide between the broken road she knows so well, or trusting in a new path that God has provided.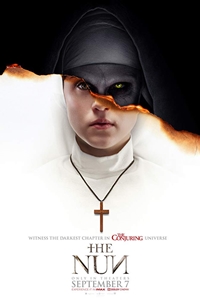 The Nun (R)
Cast: Taissa Farmiga, Bonnie Aarons
Runtime: 1 hr. 39 mins.

When a young nun at a cloistered abbey in Romania takes her own life, a priest with a haunted past and a novitiate on the threshold of her final vows are sent by the Vatican to investigate. Together they uncover the order's unholy secret. Risking not only their lives but their faith and their very souls, they confront a malevolent force in the form of the same demonic nun that first terrorized audiences in "The Conjuring 2," as the abbey becomes a horrific battleground between the living and the damned.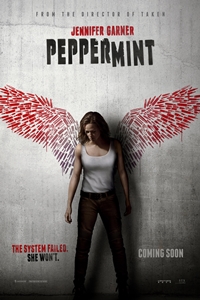 Peppermint (R)
Cast: Jennifer Garner, Richard Cabral
Runtime: 1 hr. 35 mins.

Peppermint is an action thriller which tells the story of young mother Riley North (Garner) who awakens from a coma after her husband and daughter are killed in a brutal attack on the family. When the system frustratingly shields the murderers from justice, Riley sets out to transform herself from citizen to urban guerilla. Channeling her frustration into personal motivation, she spends years in hiding honing her mind, body and spirit to become an unstoppable force eluding the underworld, the LAPD and the FBI- as she methodically delivers her personal brand of justice.