Previous Page
State Cinema
117 North College Street, Newton, NC 28658
Movieline: 1-(828)-464-2171
Website: http://statecinemanewton.com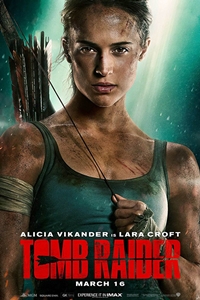 Tomb Raider (PG-13)
Cast: Alicia Vikander, Dominic West
Runtime: 1 hr. 58 mins.

Lara Croft is the fiercely independent daughter of an eccentric adventurer who vanished when she was scarcely a teen. Now a young woman of 21 without any real focus or purpose, Lara navigates the chaotic streets of trendy East London as a bike courier. Determined to forge her own path, she refuses to take the reins of her father's global empire just as staunchly as she rejects the idea that he's truly gone. Going explicitly against his final wishes, she leaves everything behind in search of her dad's last-known destination: a fabled tomb on a mythical island that might be somewhere off the coast of Japan. Suddenly, the stakes couldn't be higher for Lara must learn to push herself beyond her limits as she journeys into the unknown.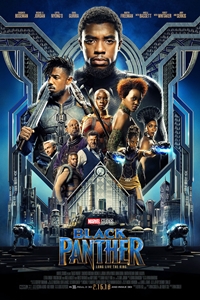 Black Panther (PG-13)
Cast: Chadwick Boseman, Lupita Nyong'o
Runtime: 2 hr. 14 mins.

"Black Panther" follows T'Challa who, after the events of "Captain America: Civil War," returns home to the isolated, technologically advanced African nation of Wakanda to take his place as King. However, when an old enemy reappears on the radar, T'Challa's mettle as King and Black Panther is tested when he is drawn into a conflict that puts the entire fate of Wakanda and the world at risk.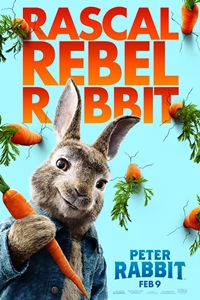 Peter Rabbit (PG)
Cast: James Corden, Rose Byrne
Runtime: 1 hr. 34 mins.

Peter Rabbit, the mischievous and adventurous hero who has captivated generations of readers, now takes on the starring role of his own irreverent, contemporary comedy with attitude. In the film, Peter's feud with Mr. McGregor (Domhnall Gleeson) escalates to greater heights than ever before as they rival for the affections of the warm-hearted animal lover who lives next door (Rose Byrne). James Corden voices the character of Peter with playful spirit and wild charm, with Margot Robbie, Elizabeth Debicki, and Daisy Ridley performing the voice roles of the triplets, Flopsy, Mopsy, and Cottontail.